Poly-Tech offers the following specialized services in our state of the art testing facility. The patients can receive follow-up care and case management at a single site.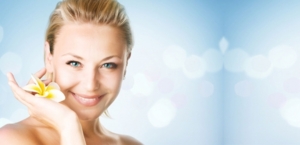 Philadelphia sleep medicine services
Comprehensive consultation with our Board Certified Physician
Routine Overnight Polysomnogram Testing
Adaptive pressure ventilation titrations.
Multiple Sleep Latency Testing
Multiple Wakefulness Testing
CPAP & BiPAP Workshops
Philadelphia obesity medicine services
We offer a comprehensive non-surgical medical weight loss programs using clinically proven prescriptive weight loss including weight loss medications when appropriate, optional meal replacement weight loss supplements, dietary and nutritional counseling and a plan on exercise for best weight loss results.
Our founder and medical director, Prab R. Tumapti , M.D. finished his Residency in Internal Medicine at Abington Memorial Hospital. He is a Diplomat, American Board of Internal & Sleep Medicine.  He practices sleep medicine, obesity medicine, and internal medicine, and is the medical director of Poly-Tech SLeep Services. Dr Tumpati is staff sleep medicine physician at PMSI sleep wellness center in Pottstown, PA. Dr. Tumpati is also the medical director of Sleep Medical Associates sleep and W8MD medical weight loss center in Brooklyn, New York. As one of the few physicians in the area with a deeper training in the field of obesity medicine, and having passed a written board examination, Dr Tumpati is very knowledgeable in the concepts of obesity and sleep medicine, and the bi-drectional relationship between sleep disorders and weight gain.
Address: 1718 Welsh Rd, Philadelphia, PA 19115
Address: Poly-Tech Sleep & W8MD Weight Loss
175 Strafford Avenue Lower Level, Ste 1, Wayne PA 19087
Philadelphia & King of Prussia
Also in New York City and coming soon in Cherry Hill NJ