The best way to make an appointment with our board certified sleep physician(s) is to call the office closest to you.
We have offices in greater Philadelphia with two locations, one in North East Philadelphia and another in King of Prussia, PA. We also have offices in New Jersey (Cherry Hill), and New York City (Brooklyn, and Manhattan).
As a comprehensive sleep disorder center in greater Philadelphia, we work with other providers such as ENT surgeons, and dental sleep medicine specialists to offer the best sleep medicine care possible.
We accept most health insurances 
We do both in lab sleep studies and home sleep studies
Call 215 676 2334 to learn more  or to make an appointment. 
We can offer same week appointments in most situations.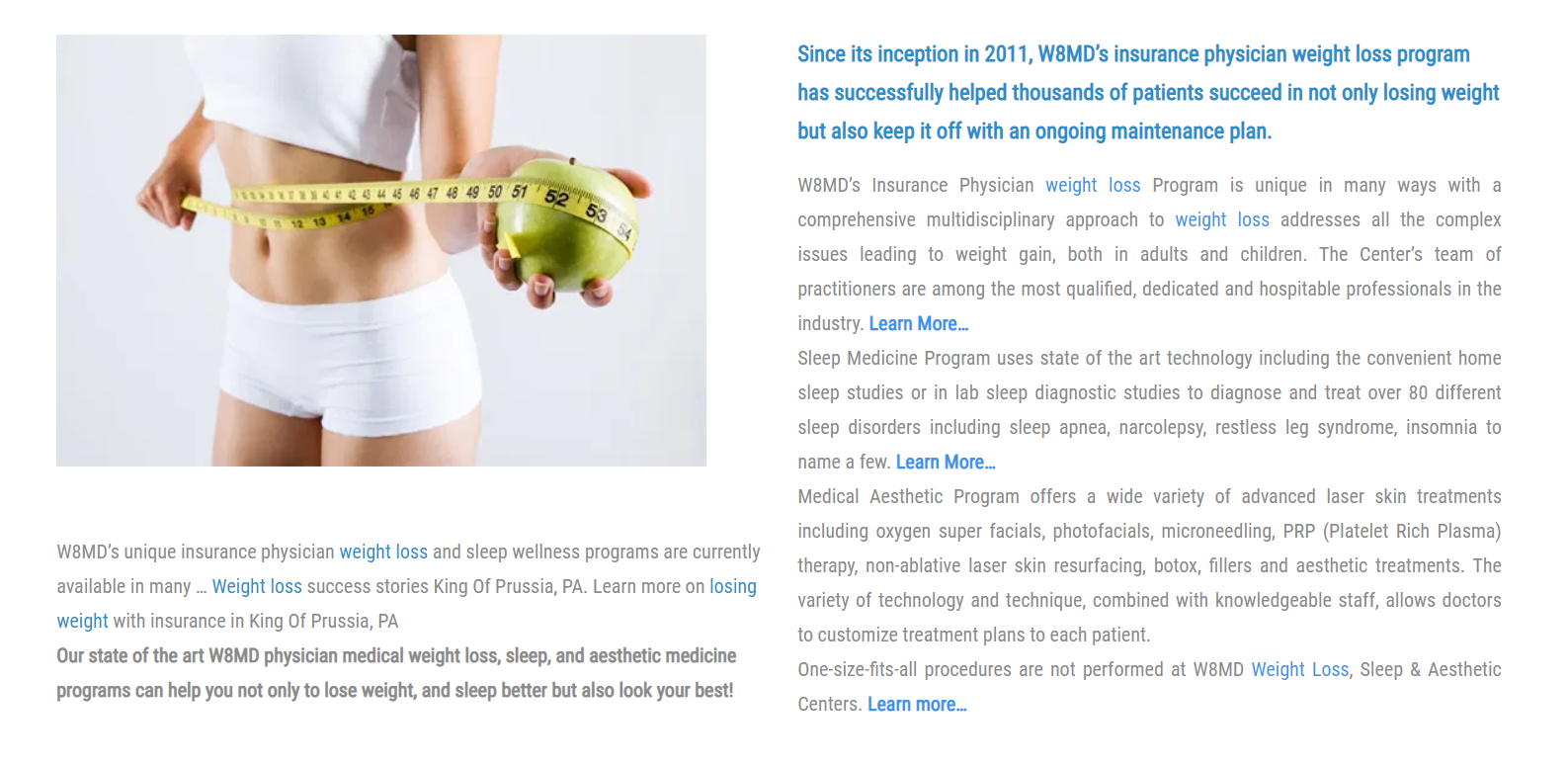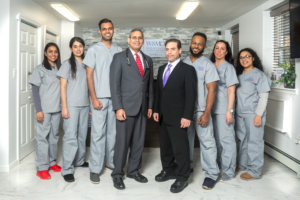 Polytech Sleep Services
Serving greater Philadelphia
Location
W8MD Weight Loss, Sleep & Medspa
1718 Welsh Road, 2nd Floor, Philadelphia, PA, 19115

Poly-Tech Sleep Services LLC
1718 Welsh Road, 2 nd Floor, Suite C
Philadelphia, PA 19115-4213
Phone: 215-676-2334
Fax: 215-676-2366
Poly-Tech Sleep & W8MD Weight Loss
175 Strafford Avenue Lower Level, Ste 1, Wayne PA 19087
Poly-Tech Sleep Services LLC
1718 Welsh Road, 2 nd Floor, Suite C
Philadelphia, PA 19115-4213
Phone: 215-676-2334
Fax: 215-676-2366
 W8MD Weight Loss, Sleep & Medspa
2632 E 21st St., Suite L2, Brooklyn, NY, 11235

Poly-Tech Sleep Services LLC
1718 Welsh Road, 2 nd Floor, Suite C
Philadelphia, PA 19115-4213
Phone: 215-676-2334
Fax: 215-676-2366
W8MD Weight Loss, Sleep & Medical Spa NJ
140 E Evesham Rd, Cherry Hill, NJ 08003

Poly-Tech Sleep Services LLC
1718 Welsh Road, 2 nd Floor, Suite C
Philadelphia, PA 19115-4213
Phone: 215-676-2334
Fax: 215-676-2366
Poly-Tech Sleep Services LLC
1718 Welsh Road, 2 nd Floor, Suite C
Philadelphia, PA 19115-4213
Phone: 215-676-2334
Fax: 215-676-2366
[f055_custom_grid datas="%5B%7B%22name%22%3A%22Philadelphia%2C%20PA%22%2C%22iframe%22%3A%22%3Ciframe%20src%3D%5C%22https%3A%2F%2Fwww.google.com%2Fmaps%2Fembed%3Fpb%3D!1m14!1m8!1m3!1d12210.340824968891!2d-75.0390737!3d40.0846636!3m2!1i1024!2i768!4f13.1!3m3!1m2!1s0x0%253A0xeabcaf7a929169c5!2sPoly-Tech%2BSleep%252C%2BW8MD%2BWeight%2Bloss%2B%2526%2BMedical%2BAesthetics!5e0!3m2!1sen!2sua!4v1562592480212!5m2!1sen!2sua%5C%22%20width%3D%5C%22600%5C%22%20height%3D%5C%22450%5C%22%20frameborder%3D%5C%220%5C%22%20style%3D%5C%22border%3A0%5C%22%20allowfullscreen%3E%3C%2Fiframe%3E%22%7D%2C%7B%22name%22%3A%22Wayne%2C%20PA%22%2C%22iframe%22%3A%22%3Ciframe%20src%3D%5C%22https%3A%2F%2Fwww.google.com%2Fmaps%2Fembed%3Fpb%3D!1m18!1m12!1m3!1d3052.9474715172632!2d-75.41293478428724!3d40.07658378417943!2m3!1f0!2f0!3f0!3m2!1i1024!2i768!4f13.1!3m3!1m2!1s0x89c6945e00ac7a45%253A0x1f07328e0009e43a!2sPoly-Tech%2BSleep%252C%2BW8MD%2BWeight%2BLoss%2B%2526%2BMedSpa!5e0!3m2!1sen!2sua!4v1562592583706!5m2!1sen!2sua%5C%22%20width%3D%5C%22600%5C%22%20height%3D%5C%22450%5C%22%20frameborder%3D%5C%220%5C%22%20style%3D%5C%22border%3A0%5C%22%20allowfullscreen%3E%3C%2Fiframe%3E%22%7D%2C%7B%22name%22%3A%22Brooklyn%2C%20NY%22%2C%22iframe%22%3A%22%3Ciframe%20src%3D%5C%22https%3A%2F%2Fwww.google.com%2Fmaps%2Fembed%3Fpb%3D!1m18!1m12!1m3!1d3029.899801949722!2d-73.9505926842765!3d40.58796705313056!2m3!1f0!2f0!3f0!3m2!1i1024!2i768!4f13.1!3m3!1m2!1s0x89c2456f6491afcd%253A0x3f1a834bac68251b!2sW8MD%2BInsurance%2BWeight%2BLoss%252C%2BSleep%2B%2526%2BMedSpa!5e0!3m2!1sen!2sua!4v1562592626229!5m2!1sen!2sua%5C%22%20width%3D%5C%22600%5C%22%20height%3D%5C%22450%5C%22%20frameborder%3D%5C%220%5C%22%20style%3D%5C%22border%3A0%5C%22%20allowfullscreen%3E%3C%2Fiframe%3E%22%7D%2C%7B%22name%22%3A%22Cherry%20Hill%2C%20NJ%22%2C%22iframe%22%3A%22%3Ciframe%20src%3D%5C%22https%3A%2F%2Fwww.google.com%2Fmaps%2Fembed%3Fpb%3D!1m18!1m12!1m3!1d3062.634858894945!2d-75.00732798429172!3d39.86001519723188!2m3!1f0!2f0!3f0!3m2!1i1024!2i768!4f13.1!3m3!1m2!1s0x89c6cd80f1de086d%253A0xc468d52e45b615f4!2sW8MD%2BWeight%2BLoss%252C%2BSleep%2B%2526%2BMedical%2BSpa%2BNJ!5e0!3m2!1sen!2sua!4v1562592653143!5m2!1sen!2sua%5C%22%20width%3D%5C%22600%5C%22%20height%3D%5C%22450%5C%22%20frameborder%3D%5C%220%5C%22%20style%3D%5C%22border%3A0%5C%22%20allowfullscreen%3E%3C%2Fiframe%3E%22%7D%2C%7B%22name%22%3A%22Manhattan%2C%20NY%22%2C%22iframe%22%3A%22%3Ciframe%20src%3D%5C%22https%3A%2F%2Fwww.google.com%2Fmaps%2Fembed%3Fpb%3D!1m18!1m12!1m3!1d3022.222927927926!2d-73.96566338427296!3d40.757121342790285!2m3!1f0!2f0!3f0!3m2!1i1024!2i768!4f13.1!3m3!1m2!1s0x89c2597b7ead3453%253A0xef6643a2cae51165!2sW8MD%2BWeight%2BLoss%252C%2BSleep%2Band%2BMedSpa%2B-%2BManhattan!5e0!3m2!1sen!2sua!4v1562592707276!5m2!1sen!2sua%5C%22%20width%3D%5C%22600%5C%22%20height%3D%5C%22450%5C%22%20frameborder%3D%5C%220%5C%22%20style%3D%5C%22border%3A0%5C%22%20allowfullscreen%3E%3C%2Fiframe%3E%22%7D%5D"]